The holiday season is a great time to kick-start your healthy lifestyle. It is possible to enjoy delicious holiday treats while being conscious of our health. Vanilla Candy Cane Peppermint Bars are a perfect balance of healthy and sweet. It is also diary-free, nut-free, soy-free, low in sodium, and vegetarian friendly.
Vanilla Candy Cane Peppermint Bars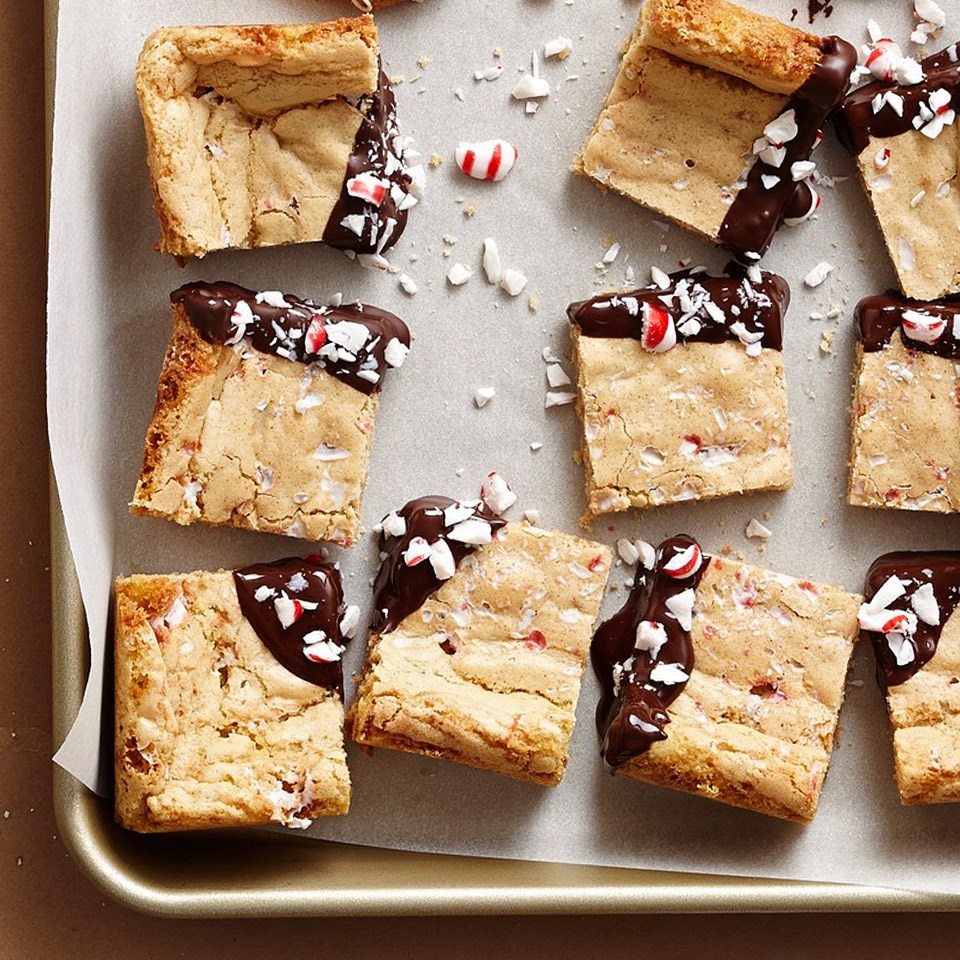 Ingredients
Nonstick cooking spray
¾ cup sugar
⅓ cup canola oil
1 egg
1 teaspoon vanilla
1 cup all-purpose flour
½ teaspoon baking powder
½ teaspoon baking soda
¼ teaspoon salt
⅓ cup crushed peppermint candies
3 ounces dark chocolate, melted
1) Preheat oven to 350°F.
Line an 8-inch square baking pan with foil, extending foil over edges. Coat foil with cooking spray.
2) In a medium bowl beat sugar, oil, egg, and vanilla with a mixer on medium 2 minutes or until slightly thick and pale yellow. Beat in flour, baking powder, baking soda, and salt just until combined. Stir in 2 Tbsp. of the peppermint candies. Spread batter in the prepared pan.
3) Bake 20 to 25 minutes or until edges are puffed and top is golden. Cool in pan on a wire rack. Using foil, lift uncut bars out of pan. Cut into bars.
4) Line a tray with parchment paper. Dip one corner of each bar into melted chocolate and place on the prepared tray. Sprinkle chocolate with the remaining peppermint candies. Let stand until set.